The Empowering Futures team's aim is to empower residents and communities to be able to live well by making it our core purpose to address the things that matter to them most.
We aim to work holistically with our residents, so that we can impact not only on their current quality of life, but give them a platform from which they can make and implement longer term decisions for themselves and their local community.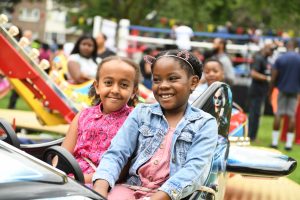 The Empowering Futures team can:
give advice about your money – including your benefits, your income and any debts you might have
support you to develop skills so you can manage a tenancy
help you set up home, including advice on accessing furniture
give advice on accessing furniture
give advice that can help you stay in your tenancy
can help you to live independently
look at all of your problems and help you deal with them
work with other agencies to help and support you
help you look at your future plans and aspirations
Contact us
You can contact the Empowering Futures team by emailing: communitysupport@mtvh.co.uk.
Or, you can call us on 0203 535 3535, Monday to Friday, 8am-6pm, and ask for the Empowering Futures team.