Before you move in
Once we've offered you a tenancy, we'll ask you to complete the relevant paperwork online. This includes:
Your tenancy agreement.
Our fair-processing statement, which covers data protection.
Proof of your right to rent in the UK.
A deposit that is equivalent to one month's rent.
To hand over your keys, the accommodation officer will make an appointment with you at our office. The officer will:
Check your identity documents confirming that you have the right to rent in the UK.
Explain your rights and responsibilities as a tenant.
Go through the inventory.
Give a tour of the site and answer any questions you might have.
This video also explains what happens, and what you need to do, once we've offered you a tenancy.
Type of tenancy
You have an Assured Shorthold Tenancy, which is a 6-month, fixed term tenancy.
At the end of the 6 months, and as long as your circumstances do not change, your tenancy will continue on a month to month basis until you decide to move out.
Your deposit
Your deposit is protected by the Deposit Protection Service.
You can find full details of this service in your tenancy agreement.
Our responsibilities
We're responsible for ensuring that the structure of your home, and any fixtures in it, are in good condition and working properly.
Your rights and responsibilities
Under the terms and conditions of your tenancy agreement, you have certain rights and responsibilities.
Please familiarise yourself with them because failure to comply may mean that we will take steps to end your tenancy.
Here's a brief summary of some of your responsibilities. Your tenancy agreement will list all of them.
You have the right to live in your home, without any interference from us, as long as you meet the terms and conditions of your tenancy.
You must allow our colleagues, agents and contractors to access your property, for pre-arranged appointments. We'll always write to you in advance, and if you do not provide access we may recharge you.
You must accept a new tenant visit within 2 months of moving in so we can make sure you're looking after the property and to answer any questions. We'll write to you in advance to let you know when this will be.
Pets are not allowed, unless you need a guide dog or you have a private garden.
Paying your rent
You're responsible for making sure that your rent is paid in full and on time every month.
Some NHS Trusts will let you pay your rent via payroll deduction. You can also set up a monthly Direct Debit or pay using MTVH Online.
You must let us know about any changes in your circumstances that may affect your ability to pay your rent. For example, you've stopped working, or started working part- time.
Changes to your employment
If you change your employment, you must contact your Keyworker Housing Office immediately, to discuss whether you're still eligible to live in this accommodation. If you do not, we may take steps to end your tenancy.
Putting pictures on the walls
If you hang anything on the walls of your accommodation with screws, nails or picture hooks, it's your responsibility to make sure you remove it when you move out.
Any damage to the wall must be repaired. If you do not you may lose all or part of your deposit.
You must not make any alterations or changes to the property. This includes things like decorating, removing walls and making changes to your home's layout.
Anti-social behaviour
You must not cause any nuisance to any other residents, or to MTVH and our colleagues. This includes playing loud music, leaving rubbish in communal areas and harassment.
Read more about anti-social behaviour and how to report it. You can also report it to your local keyworker office.
Insurance
Building insurance
We provide you with building insurance, which covers the structure of your home including walls, window frames, communal areas and roofs.
It protects against damage caused by fire, flood, burglary or subsidence. It doesn't cover against gradual deterioration or wear and tear.
Home contents insurance
We do not insure your personal belongings and strongly recommend you take out your own home contents insurance.
This will cover items such as your furniture, clothes, electrical equipment, bikes, phones and computers. Most policies normally protect you against loss or damage caused by fire, theft and flood.
If your home is damaged by a neighbour, for example by a flood, you'll need to claim under your own insurance, or take legal action. Our building insurance will only cover damage caused to the structure of the property.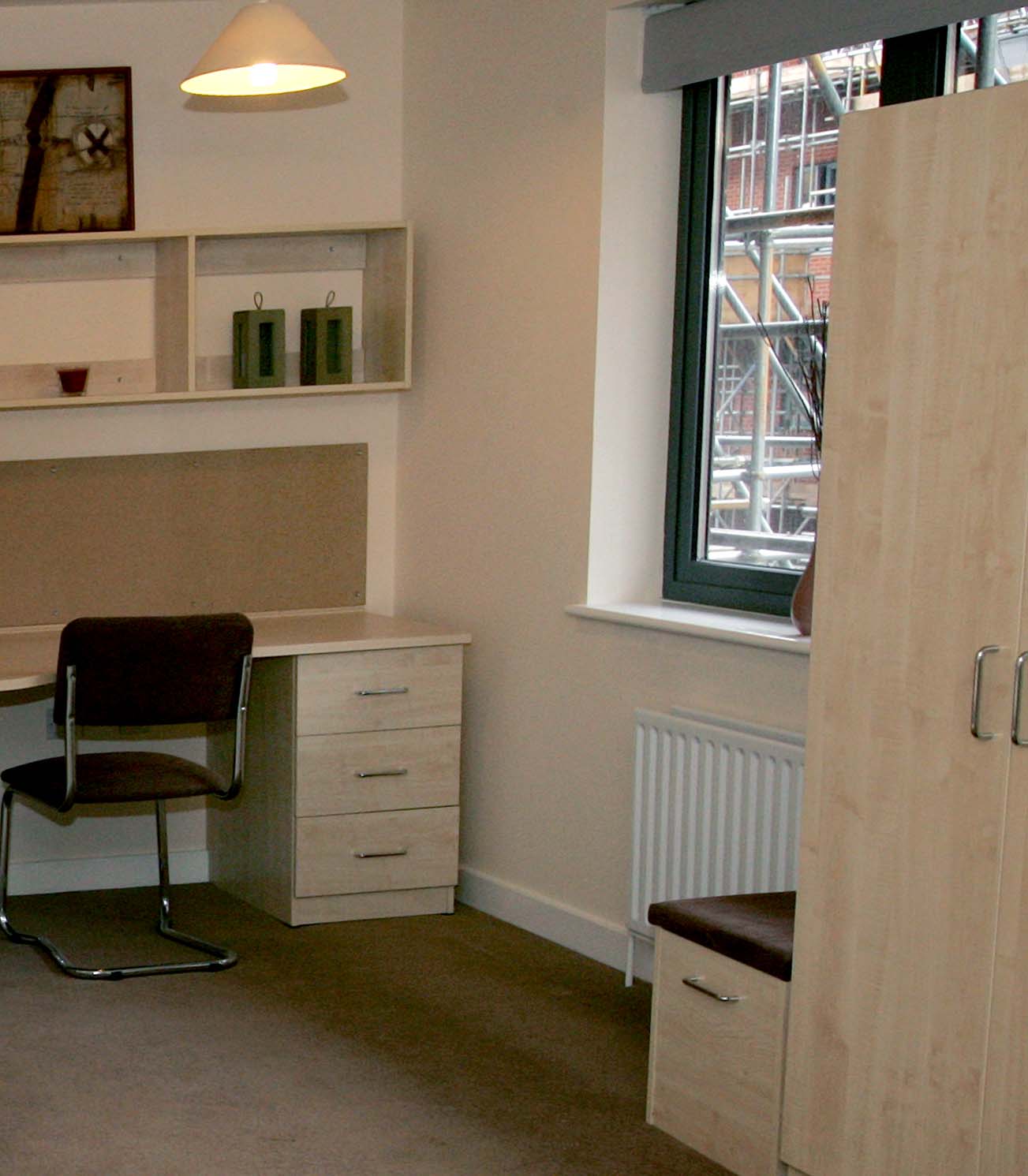 Furnishings
Your home is let fully furnished. If you bring any furniture of your own, you must make sure that it's flame retardant and it meets the latest British Standard (BS). We will remove any items we find that do not meet the required standard.
When you came to sign your tenancy agreement, we took an inventory of all the items we provided. We'll email you a copy of the inventory for your records.
If you choose to leave your keyworker home, we'll carry out a visit to check the items on the original inventory. We'll take the cost of any missing or damaged items out of your deposit.
Ending your tenancy
If you decide you want to end your tenancy
You'll need to give us a minimum of 28 days notice, in writing and make sure your rent is paid up to date.
Once we receive your notice, we'll arrange an inspection of your property 2 weeks before you move out.
We'll see if there's any damage caused, and if there are any items missing from the inventory list we gave you at the start of your tenancy.
Your accommodation must be left in a clean decorative state. If your flat has not been kept in an acceptable condition, we'll deduct money from your deposit. We will also take any rent arrears, or other debts from your deposit.
If we need to end your tenancy
We may end your tenancy if you break the terms and conditions of your contract with us, as set out in your tenancy agreement. Or if we have a valid reason to do so.
If this happens we'll take the following steps:
We will contact you about the breach of your tenancy.
We will warn you that we will take legal proceedings if there is not a positive change in the situation and issue you with a Form 6A Notice. This notice tells you that we need to take possession of your home.
If there is no improvement we will apply to the County Court for a Possession Order.
The court will then grant an Order of Possession for an Assured Shorthold Tenancy.
We will then end your tenancy.
You should read the Form 6A Notice carefully and get advice about your circumstances as quickly as possible.
You're entitled to at least 2 months' notice before you have to give up possession of your home.