Summary: MTVH joins Kickstart Housing Scheme to provide job opportunities for young people to gain experience in working for the Housing sector.
---
We are delighted to announce that young MTVH residents and other young people will benefit from new job opportunities that are set to be created thanks to MTVH joining the 'Kickstart Housing Partnership', led by Clarion Housing Group. The Partnership has secured approximately £6m in funding from the Department of Work and Pensions (DWP) to create more than 800 new job placements for unemployed 16-24 year olds across England and Wales through the Kickstart programme.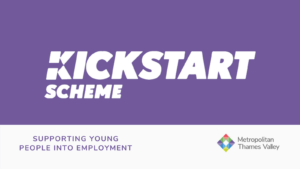 The Kickstart Housing Partnership now comprises 84 organisations from the public, private and voluntary sectors, including 58 from the housing sector, and will be offering hundreds of six-month placements as part of the scheme.
MTVH will be offering five paid roles across project administration, peer research, and coordination of youth support within the Empowering Futures team. The roles will be open to young MTVH residents and non-residents. Not only will this be a paid 6-month job, but it also offers extensive additional employability support to help boost employment prospects in the future.
Kickstart Scheme jobs are normally 25 hours per week and pay at least the National Minimum Wage or National Living Wage depending on how old participants are.
MTVH's Head of Funding and Research, Dominic Briant, said:
"This initiative will create access to employment opportunities for young people in our communities to support them to reach their full potential. Experience is essential to pursue some career options and will also help participants to clarify their career-related ideas.
"We are pleased to be working with the government and the wider housing sector together to empower communities and to make a real difference to young people nationwide, as well as in the communities where we work."
To apply for a Kickstart role, you need to be aged 16-24, living in England or Wales and on Universal Credit. If you would like to find out more, please email Dominic.Briant@mtvh.co.uk.